Bottpower is a small Spanish motorsport engineering company located in Valencia, Spain.
We are specialized in designing and building motorbikes on order.
We also design and build parts, systems and complete prototypes for other companies. From racebikes to street legal machines, from a single unit till short series.
If you are interested in a Bottpower bike built for you, please contact us at info@bottpower.com for more information.
Brand
BOTTPOWER: BOTT is the acronym of "Battle of the Twins", a racing category for 2 cylinders, 4 strokes motorbikes, where motorbike engineering fanatics gave free rein to their ingenuity and creativity building incredible race machines. This category was always a breeding ground for alternative and original solutions. Bikes like the Britten, BMW VV or Yamaha Beater came from the BOTT category.
Bottpower corporative image has been designed by HUSMEE.

The symbol is based on molecular structures, because to perform well they must be stable and connected, like a team. For this reason the project concepts are marked in the unions.
The logo has a emphatic typography to express a hard and resistant character. Letter "E" is reversed to make reference to the alternative aspect of the project.
Management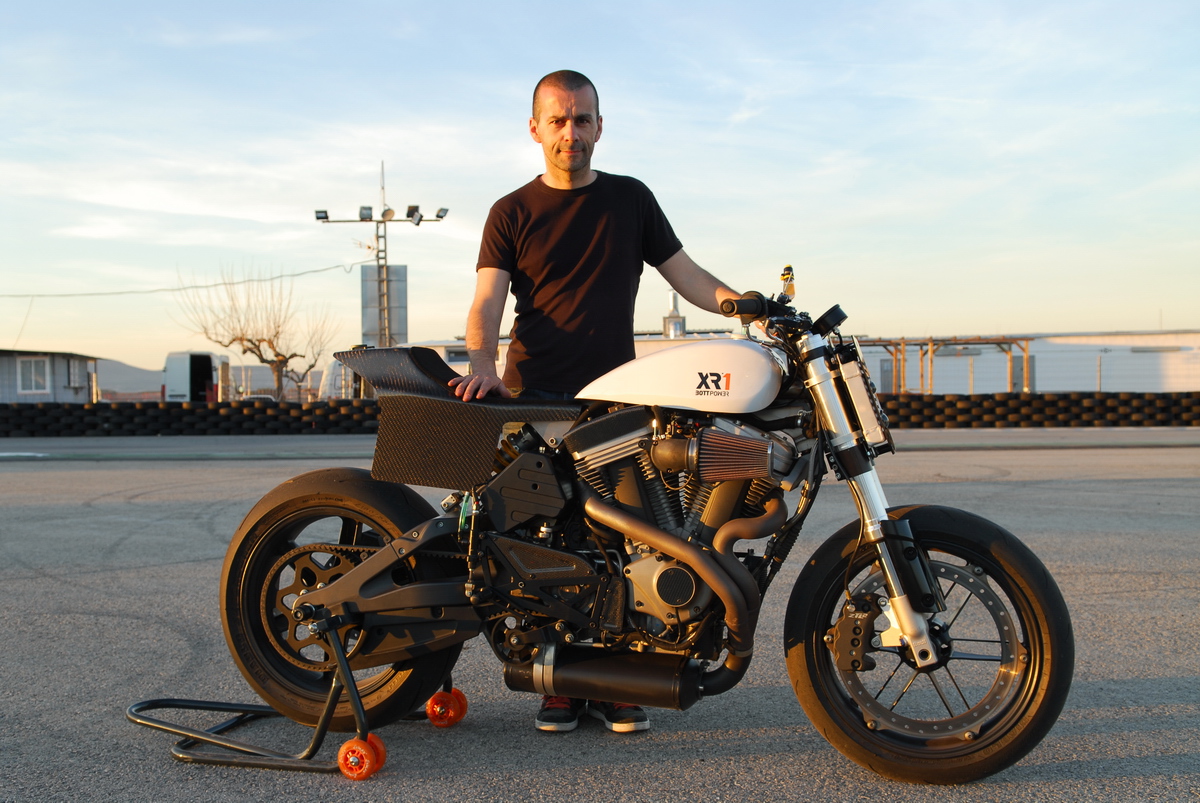 Bottpower is managed by David Sánchez, mechanical engineer with lots of experience both in mechanical design and motorbike races.
2014 is his eighth season working as data engineer in the CEV (Spanish Championship), where he has worked in the Superbike, Supersport and Moto2 categories. He also has worked several seasons as race engineer in the Qatar and Asian Championships.
David translated to Spanish Tony Foale's book "Motorcycle handling and chassis design".